Adventurous visit to interesting nearby sights
The Aljmaš mountains are a part of the village of Aljmaš, with the famous shrine of Our Lady of Refuge where thousands of believers make a pilgrimage every year. Located near the confluence of the Drava and Danube, Aljmaš has developed tourism from seekers of rural surroundings, hunting and fishing.
There you can taste fine wine and try specialties of the local kitchens, then head to the environmentally education path from Poric to Erdut. It is a 12-kilometer-long trail that leads along the Danube through beautiful nature connecting these two places.
Fans of active holidays will also be interesting in the fact that the Danube Cycling Route (EV6) passes through Aljmaš connecting 10 European countries, 4 UNSECO sites and 6 European rivers!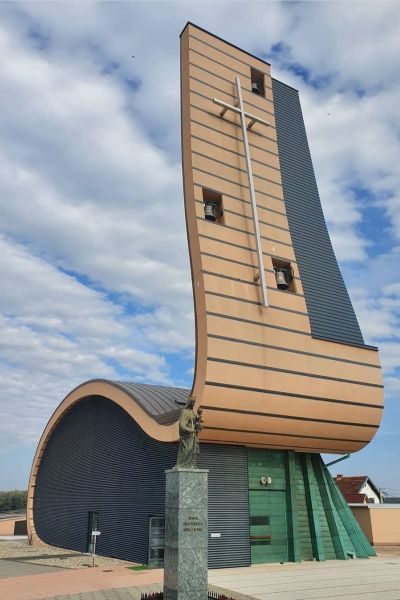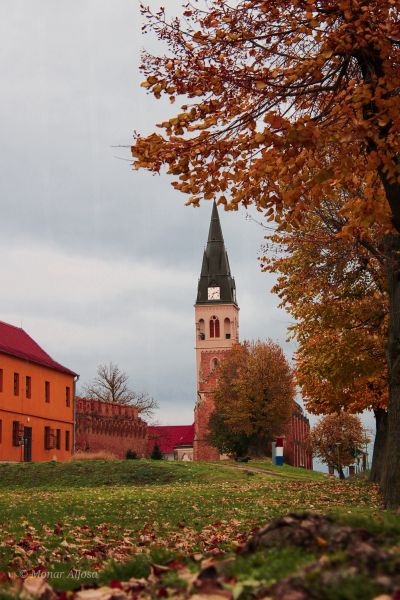 Erdut, surrounded by the Danube on three sides, enchants with its beautiful landscapes, flourishing vineyards, and orchards. Be sure to visit the Adamovic-Cseh castle and the medieval Erdut tower.
Allow the paths to take you beyond the Erdut area to Osijek, Vukovar, Vinkovci and Djakovo!
Osijek (25km from Aljmaš) will astonish you with its amazing parks, walkway along the Drava river, Art Nouveau buildings on European avenues and a fortress that hides a handful of interesting historical stories. Nearby, there lies the Kopacki rit nature park, one of the most important wetlands in Europe, and a picnic area in rural Zlatna Greda, an excellent area for lovers of nature, adrenaline, and good food.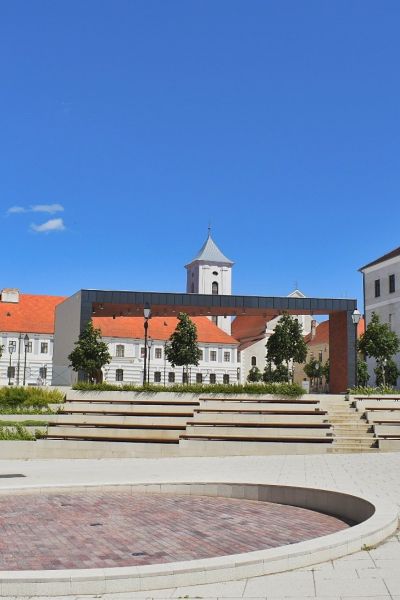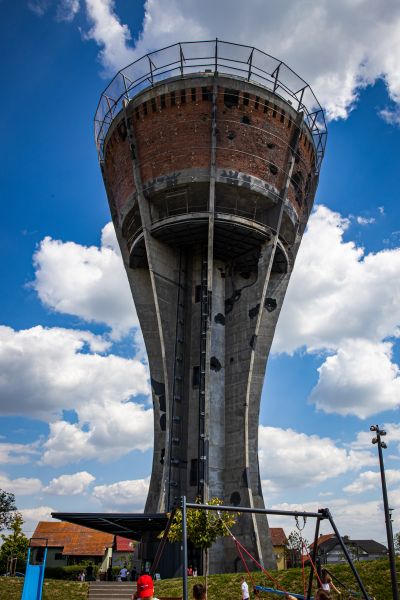 In Vukovar (35km from Aljmaš), the city of a hero marked by difficult historical events, you can visit the memorial sites (Ovcara Memorial Home, Memorial Cemetery for the Victims of the Homeland War, Place of Remembrance – Vukovar Hospital 1991, Central Cross at the confluence of the Vuka and Danube.) Journey to the museum of Vukovar culture, Eltz castle which houses the Vukovar City Museum, take a walk through the Adica park-forest or take a ride on the Danube in the Vukovar water bus!
Don't miss Vinkovci (38km from Aljmaš), the oldest urban neighborhood in Europe in which people have been living continuously for more than 8,000 years! A city located on Bosut has unbelievably rich history, so be sure to visit the Vinkovci city museum which is in the heart of the city. After that, you must take a walk along the promenade adorned with motifs from Orion, the oldest European calendar!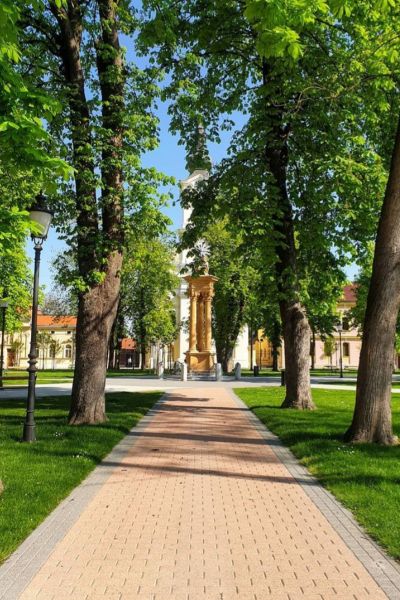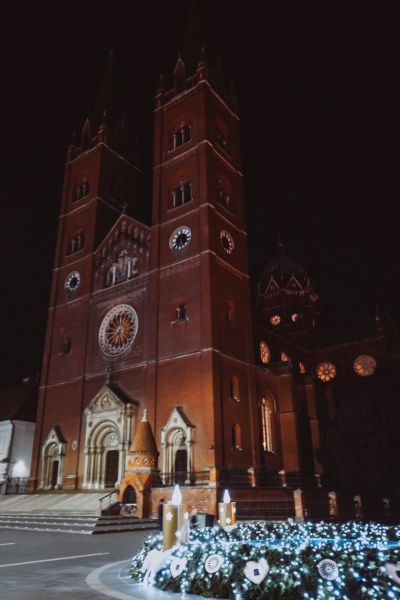 In Đakovo (66km from Aljmaš) visit the Saint Peter Cathedral, the largest and one of the most beautiful sacral buildings in Slavonia. In this city, you can find the widely known Lipizzaner State Stud Farm. Pastuharna is located in the city center, while Ivandor, the second location of the stable where the breeding herd of mares with cubs is located, is immediate outskirts of the city.
Everything you need to relax your mind, body and spirit